As Hyper Island students we had a collaboration with Friends, a Swedish anti-bullying non-profit organization. The brief was to do research on whether teachers would be ready for more digitalised training program. We drew the conclusion that teachers would appreciate a digital platform where they can find all the training material. We also ideated an app for making the reporting of bullying easier.
My main responsibilities were the organization, documentation, ideation, journey mapping, creating user persona, building prototypes and executing user testing. Together as a team we worked through the process from research and ideation until the final presentation.
Process
After debriefing and challenging the brief we did research by interviewing both new and previous users, attending a workshop and creating a survey. We analysed all the data and clustered it in key problems and insights. With regard to the problems identified, we came up with two ideas. We created thus a user persona and conducted journey mapping. We did user testing with the first prototype, developed our prototypes and continued with more user testing.
Process video filmed and edited by Cristiano Sarmento
Prototypes
We made the wireframes and prototypes for the platform and app with Adobe Xd and InVision.
Prototype for Friend's training platform
I was working on the prototype of the training platform for teachers. The platform serves all the materials for teachers before and during the training. It also gathers the school's survey statistics.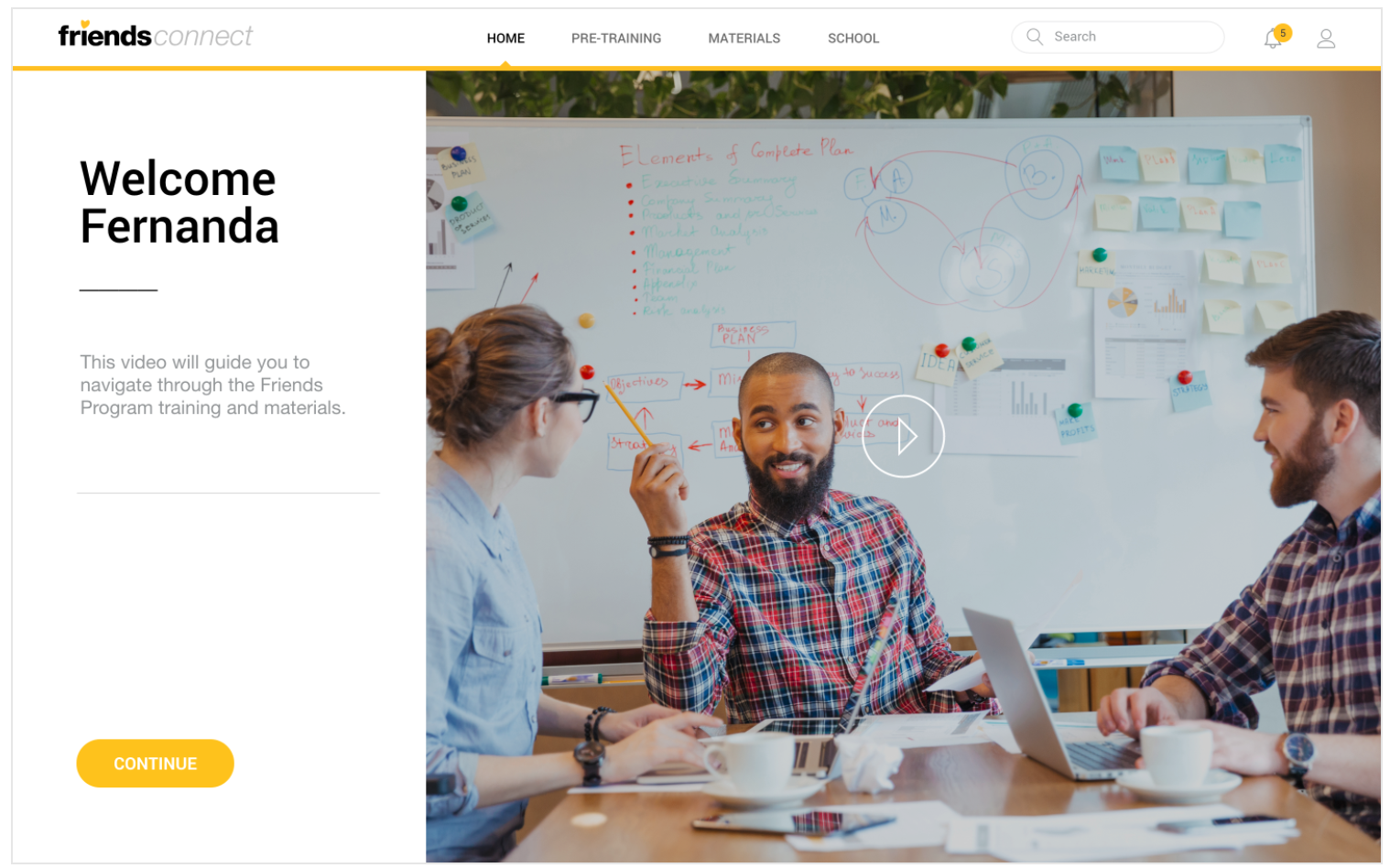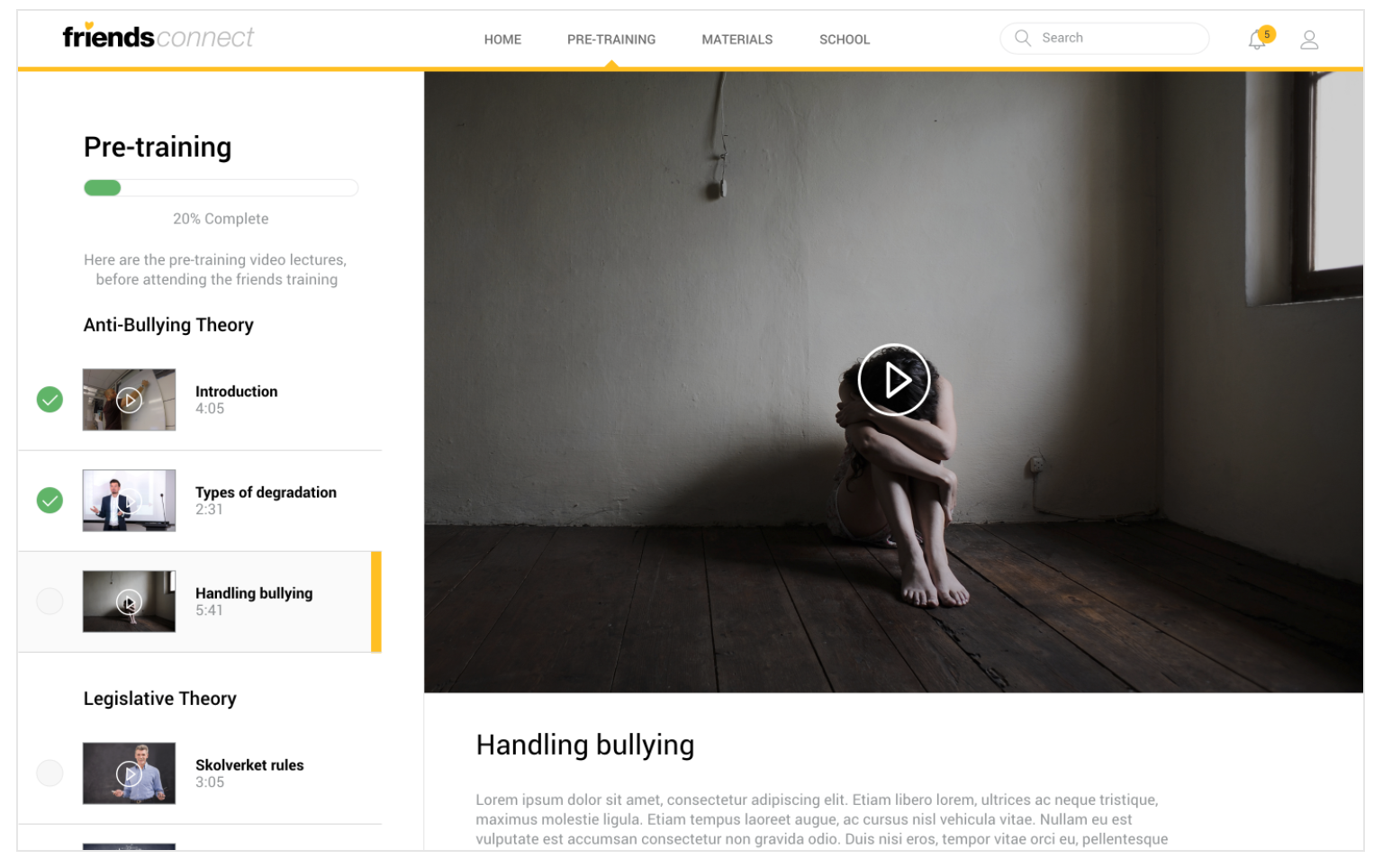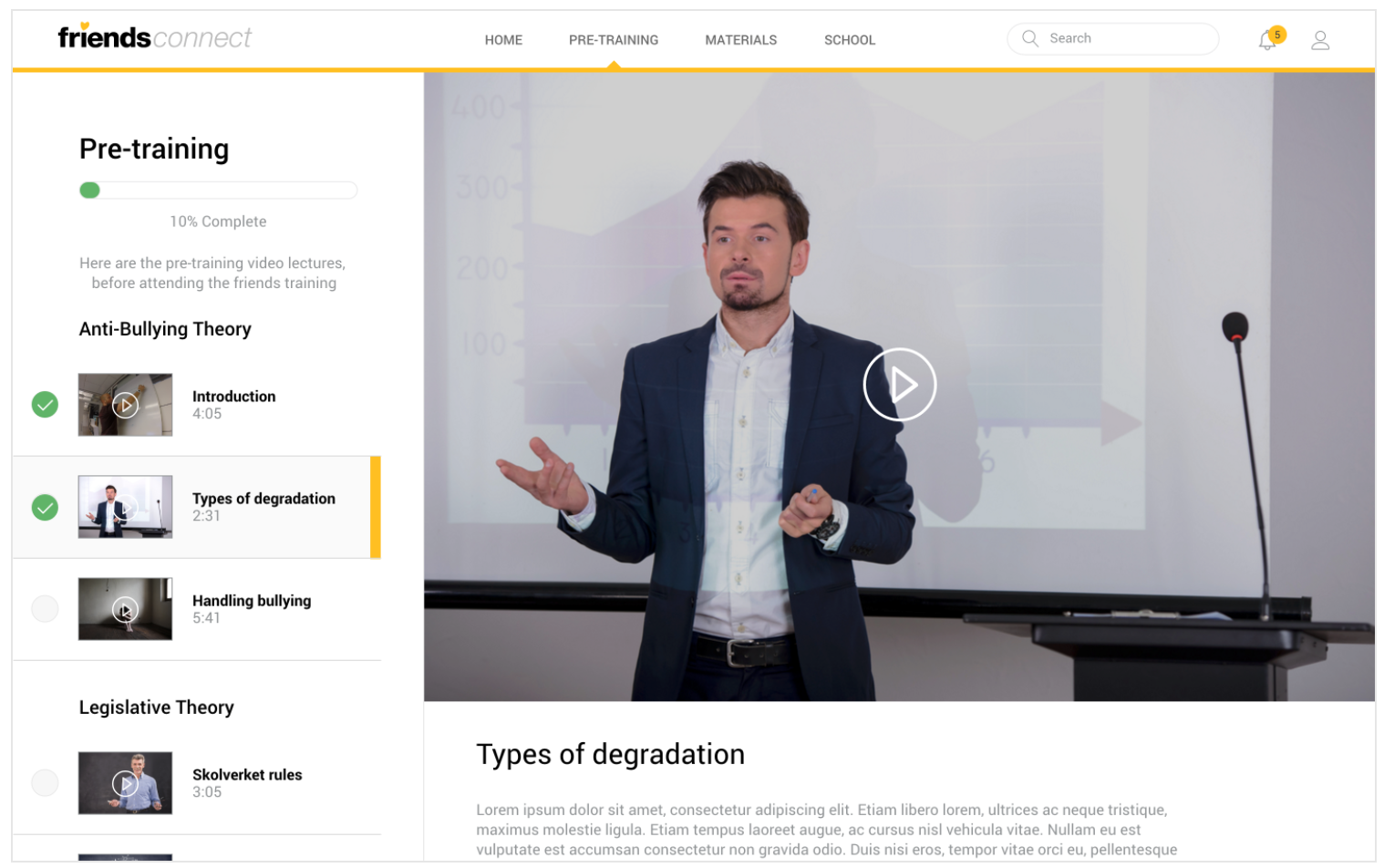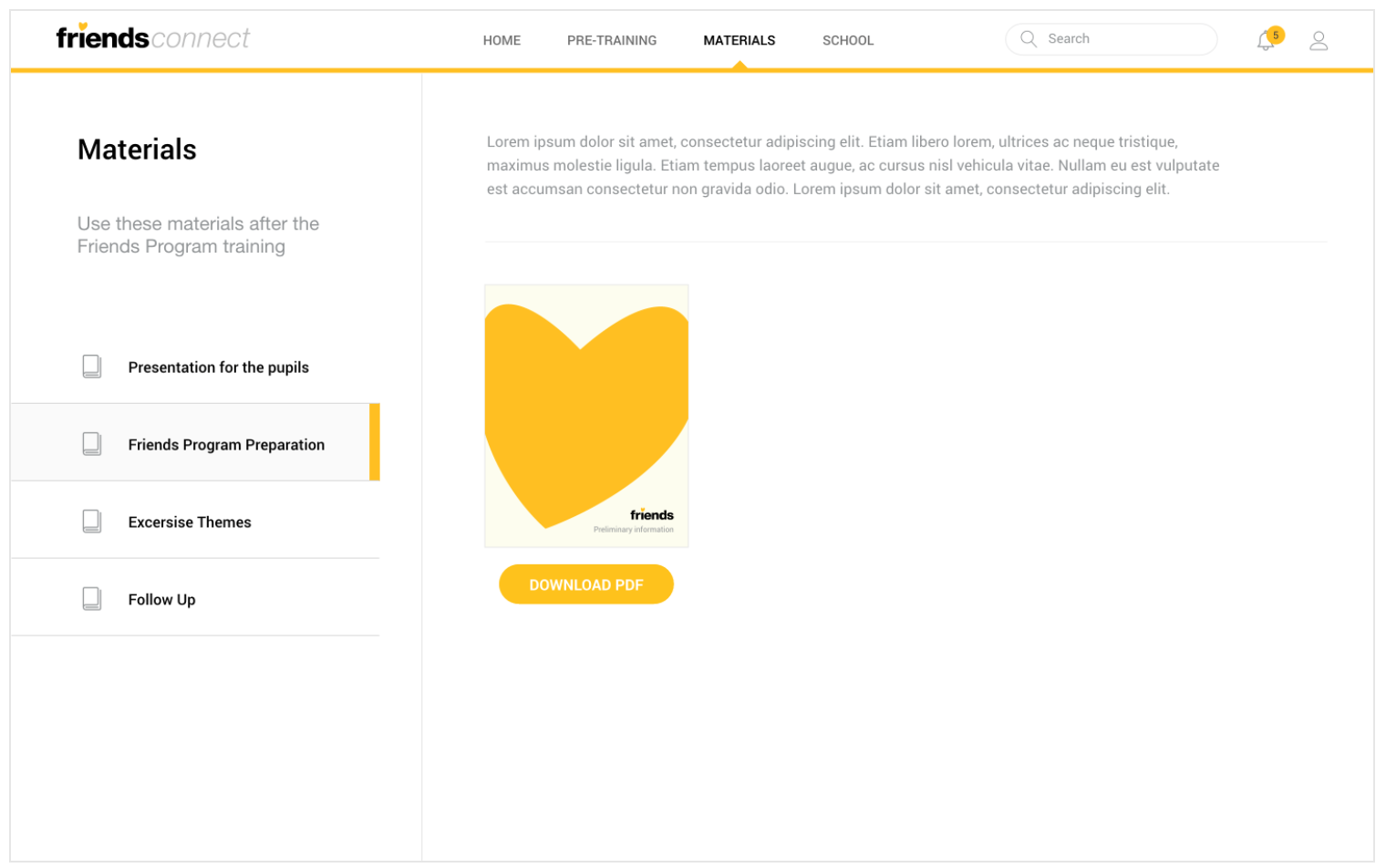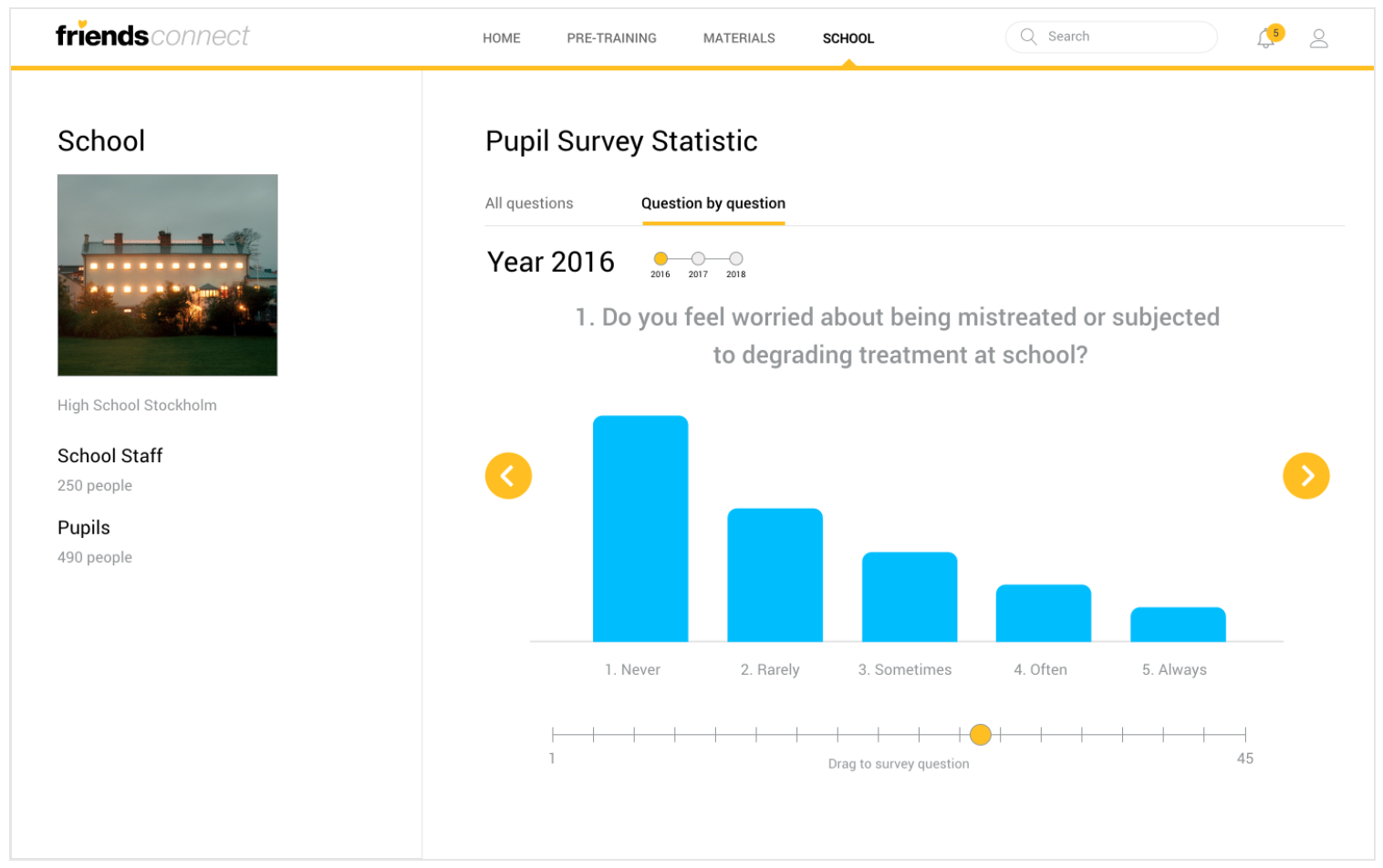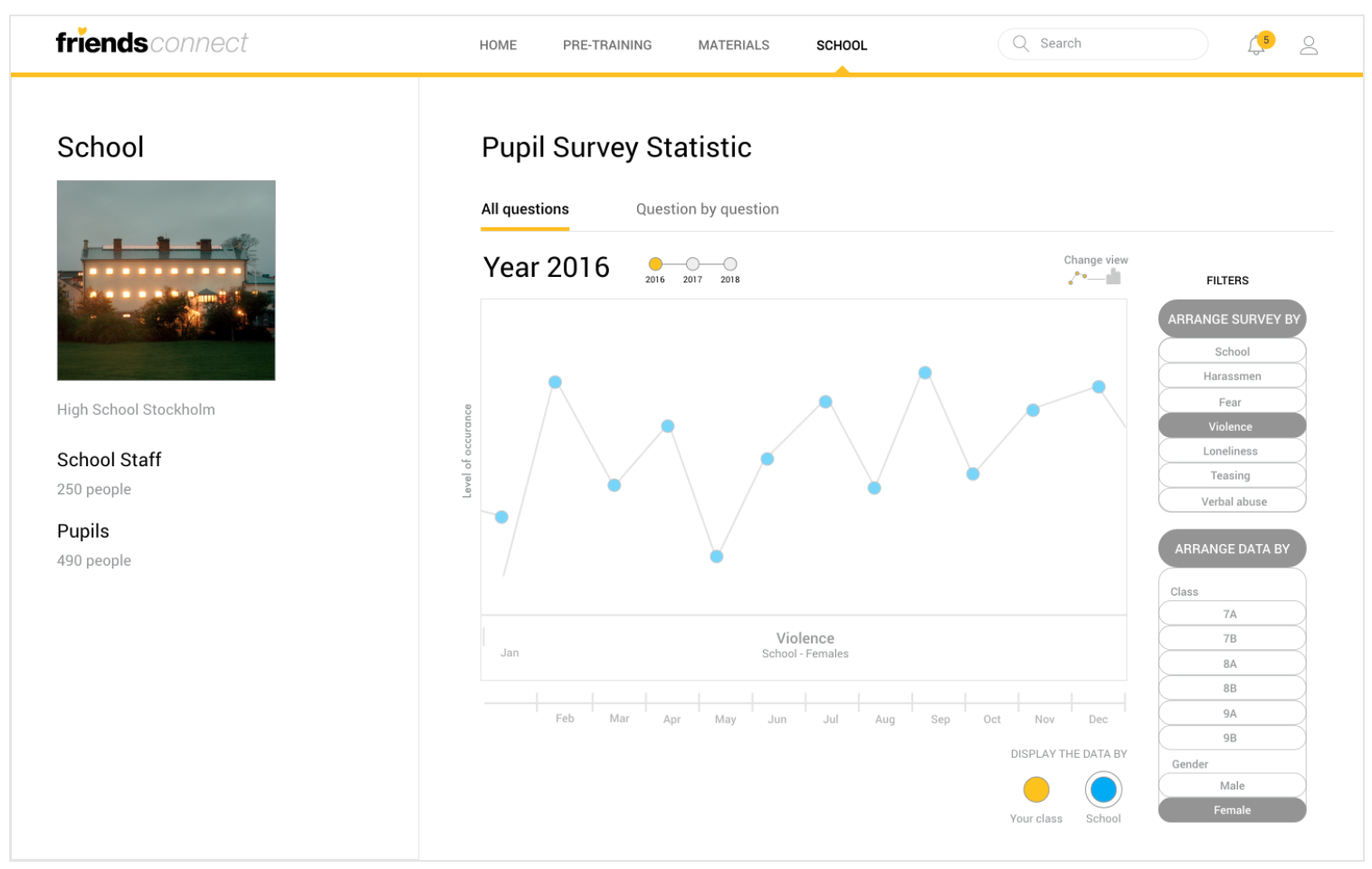 Prototype for Friends Bully Reporter
Teachers felt that reporting bullying cases by filling in forms was slow. We ideated thus an app that would make the reporting seamless and fast, so that teachers could report bullying situations immediately with their mobile phones. The app sends the report to the system and auto-fills a form for further processing.
Module in Hyper Island
UX - Experience Design
20 October - 28 November 2016
Hyper Island Team
Amy Liu, Anna Keski-Kohtamäki, Cecilia Jonsson, Cristiano Sarmento, Christoffer Jensen, Santi Peréz
Client
Friends
Industry Leader
Fernanda Barbato from Designit
Mentor
Katryna Jones from Tictail